AP Admins can manage these settings from the Document Settings area of ElevateAP: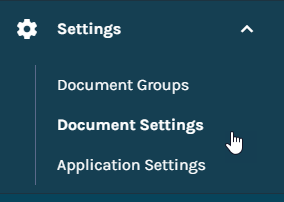 Invoice Date Settings
Use the toggle switches to turn on or turn off Future Date Warning and Past Date Warning.
Use the -/+ buttons or type into the field to set the number of days after which ElevateAP should show each warning.
Click Save Changes.
For example, with these settings, ElevateAP will warn users when an Invoice Date is more than 30 days before or after today's date.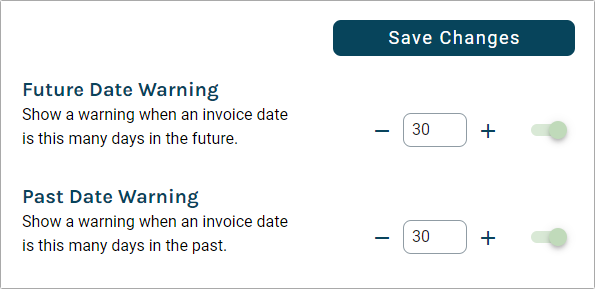 Touchless Processing Settings
If you have Touchless Processing enabled, you can restrict documents whose Control Amounts are above a specified limit from being automatically entered into Workday. This ensures that the documents above the limit follow your manual business process. 
To create a Control Amount limit:
Go to your Document Settings and select Touchless Processing.
In the Control Amount Touchless Processing Limit field, enter your limit. 
Click Save Changes.

The Control Amount Touchless Processing Limit is set to 100000 by default unless you previously partnered with a CSM to change it. While you cannot turn off the Control Amount limit, you can change it at any time.