Welcome to the Ascend Help Center! You can use this space to find announcements, view release notes, explore how-to articles and training content, and get in touch with our team.
Here's a quick tour of the Help Center home page: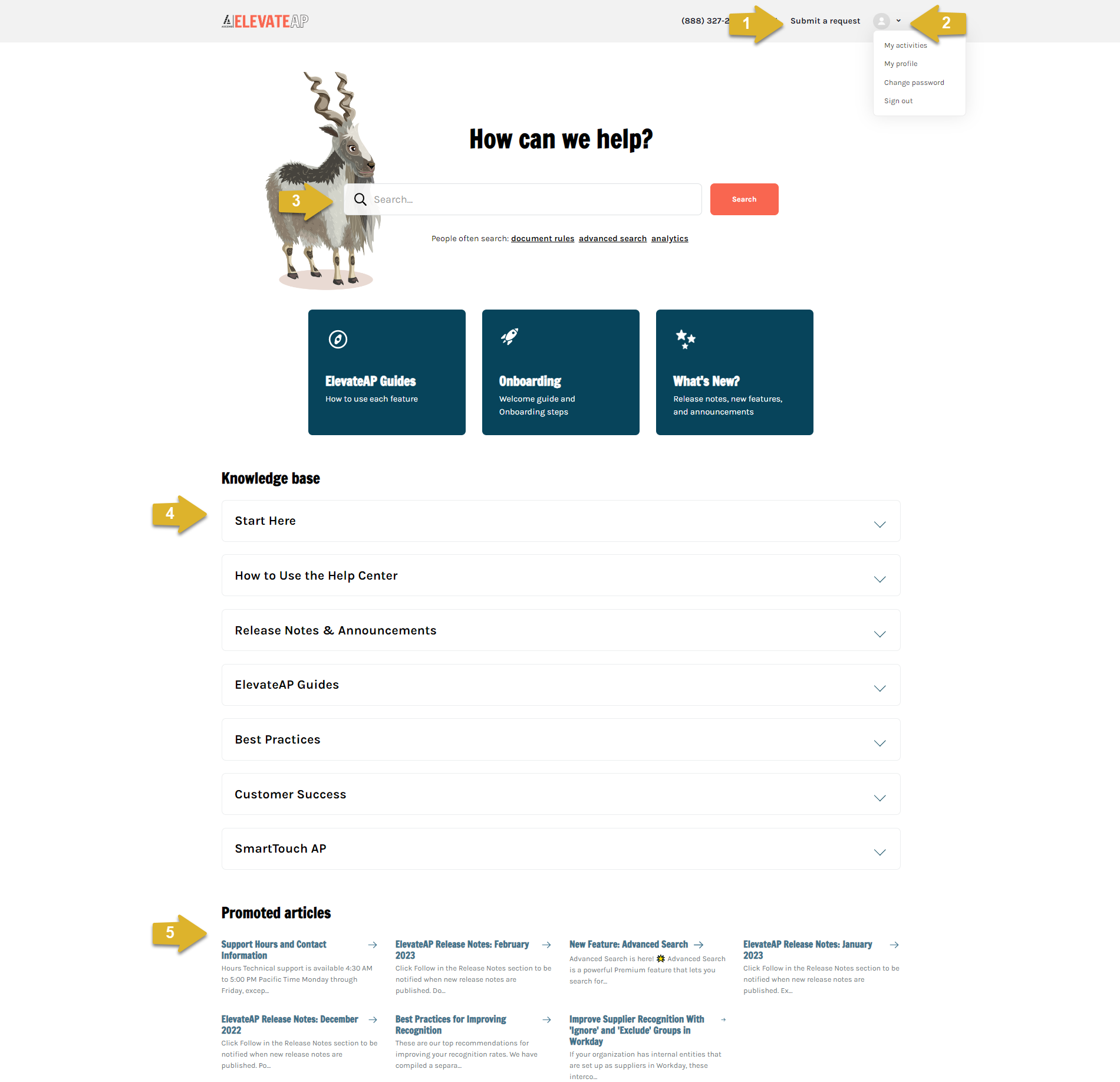 Submit a request to get in touch with us. A request is also sometimes called a "ticket" or a "case."
Select the account icon in the top right corner of the window to:

View and follow up on requests in the My Activities section
View and update your Help Center profile, including your email address and phone number
Change your password for the Help Center (this is different from your password for SmartTouch AP or ElevateAP)
Sign out of the Help Center

Search for Help Center articles 
Browse Help Center articles by category
The Promoted articles section has popular articles and important updates.
What's next?
Learn how to get in touch with us through the Help Center.